Just in time to the upcomming SOTM 2019 conference I added a few new features to Open Camping Map.
Despite the fact, that the tagging of campgrounds did not improve that much since my first announcement of Open camping Map the new features will hopefully motivate more people to help with the enhancement of campsite tagging.
So what did I add?
Generally the changes are mostly about features not rendered in Standard tile layer or German Style.
At the moment this is mostly about the rendering of tourism=camp_pitch which is rendered in different colors depending on the type of pitch (generic, for tents or permanent residents only).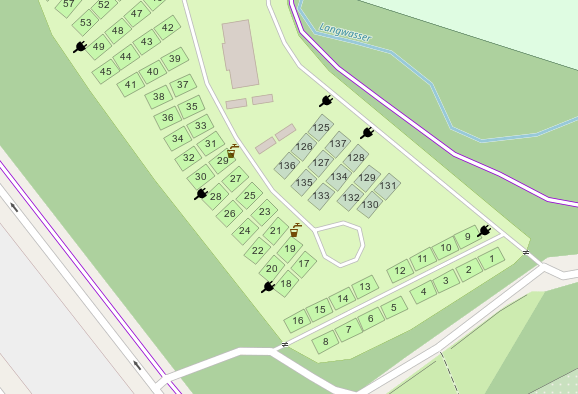 In addition to this I also added a Plug Symbol for nodes tagged amenity=power_supply.
If you like to have more on the ground icons feel free to post a feature request. I will promise that I will implement it for each additional campsite where it has been added recently by the person requesting the rendering 🙂